Broccoli City is a vibrant, conglomerate culture that has taken the ideology of community engagement and converted it into an urban utopia. Its purpose is to provide a healthier, more sustainable world through education, projects and social campaigns. Comprised of urban millennials, Broccoli City creates economic opportunity, renewable energy, higher standards of living and access to high-quality food and shelter. Specifically, BC has created a year-round agenda across the United States that brings numerous brands together to increase corporate responsibility and contribute to a healthier, more efficient environment. This community-based brand has developed into a positive, pay-it-forward lifestyle.
The Beginning
Broccoli City began as an urban wear company and was started by Brandon McEachern and Marcus Allen – two visionaries from Greensboro, NC. The Broccoli City brand created a west-coast Earth Day celebration in LA, and an east-coast version of the cultural festival in Washington, DC. Promoting healthy lifestyle activities from LA to DC, the two creatives created local partnerships in the DC area, cultivating the brand into the DMV cultural flex it is today.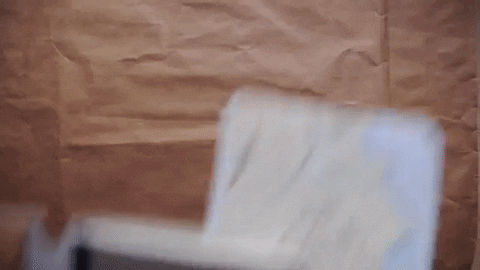 The Festival
Though the "Broccoli City Festival" is widely known for its musical prowess on the cultural scene, its deep-rooted environmental cause is just as green as its Earth Day signage. As a way to enhance the engagement of young adults and teenagers, Darryl Perkins manages the Chip'N technology platform. Through the Chip'N mobile application, users are rewarded for their volunteer efforts, linking the corporate sponsors to contributors of social impact. Perkins, Broccoli City Festival's Director of Impact, allows Chip'N to track company's social responsibility efforts while encouraging community activists to earn sponsored gifts (such as BCFest tickets) for making a difference.
The Movement
Today Broccoli City has evolved into an enormous community movement. It takes place annually, with several events for attendees.'The fitness festival' has wellness demos and an annual 5k run with a half-thousand participants. 'Broccoli Bar' partners with &Pizza (who provided food to those impacted by the government shutdown) to host social networking events. The "Broccoli Conference" hosts over 700 world leaders and influencers on one platform to strategize towards more sustainable urban communities. Broccoli Con creates over 50 workshops, panels and networking events designed to overcome the lack of resources in our communities. The conference is made up of today's leaders who share the goal of creating the most prosperous tomorrow. Leaders in government, non-profits, philanthropists, corporate executives, investors and social entrepreneurs link up to bring our ideal living environments to life.
All of these pro-Earth and community events are followed by musical performances from the dopest and most culturally-iconic music artists. The local band "New Impressionz" rocked the house with their signature DC "go-go" sound. Lil Baby & Gunna had the crowd in a frenzy when performing Drip too Hard and Ella Mai serenaded the R&B heads with Shot Clock. Teyana Taylor blew our minds with an outstanding performance of Gonna Love Me. Festival attendees had nothing but vibes for the Nipsey Hussle tribute video leading up to Wayne's rock and roll style greatest hits. 6lack touched our souls with Pretty little fears and Childish Gambino was everything the culture needed!
Overall, the Broccoli City movement has recruited the young adult and future generations to invoke health and environmental responsibility. Its extraordinary access to art, education, and positive social engagement are most unique and impactful to the DC community. To all of those who dream of improving the world around us, continue making efforts to flourish our communities:

"May the grants be royal, supporters stay loyal, and healthy eating grow from the soils."

You can find more information about The Broccoli City culture, movement, performers and events by visiting the website at www.bcfestival.com or our website www.themogulmillennial.com. If you have attended any of BC events and would like to share your experience, hit us up and we may shout you out on our social media!